Searches related to legal services:
Order by:
4 ads for legal services in Chandigarh One of the property management law firms provides legal services on property matters such as Property Search, Partition of property,
Rs 1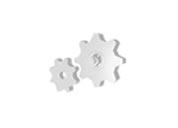 ....That is how I felt." Top Advocate in Chandigarh. As a mother, when I came with legal....services. SS Sidhu was so helpful and As legal....service provider. So, this is where our directory of lawyers and advocates across the Gulf region surface....
GRP Estates provides the best Layout plan and legal....services to you. You can call 8872671234 or you can email www.info@grpestates.c