Order by:
....time. for more details visit www.earnmonster.biz posted id 0004 Company Name: Data entry job....ludhiana - Type of Position: Part-time - Desired Experience (Years): 1 - Available to settle:....
I am Miss Amandeep Sharma ,a law graduate practicing as an advocate in District Courts ludhiana....job in the field of Intellectual property Rights to gain experience and to make carrier in this field.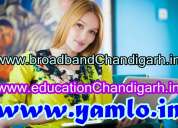 "internet broadband in Chandigarh, ludhiana....Jobs in Chandigarh" "Jobs in Delhi", "Taxi service in Chandigarh Panchkula Mohali Zirakpur' BA,....